WMR.FM Relaunches With A Brand New Website
Celebrating 18 Years Of Filling Your Head With Information
22nd Sep 2022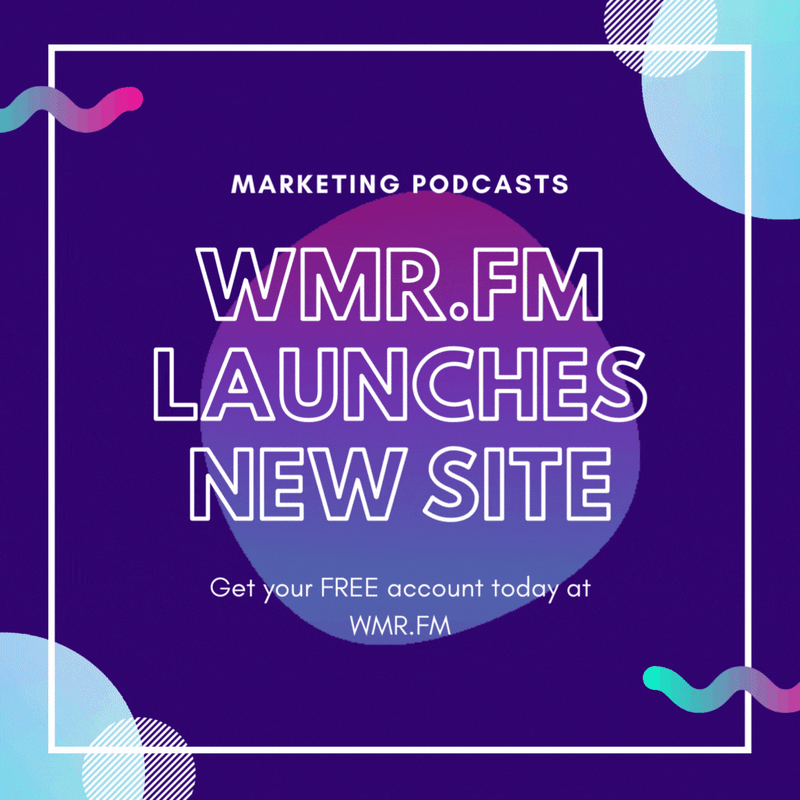 It's true! We made up our mind recently after looking deeper into market trends that it was indeed time to lean into who we are. We're a big, beautiful, podcast network for digital marketers, and we think you're going to like the changes we've made. Below is just a few things we've added and more to come:
Completely new infrastructure for operating the site, no longer hosted on WordPress
We've changed our strategy within the network of sending our traffic away from the site to the giants like Apple, Amazon, iHeartRadio, Spotify, etc. They don't need our traffic, they have plenty of their own. So we're removing all the outbound links to the portals. You can still find your favorite shows there or ones you're already subscribed to.
New sitewide audio player that is muti-browser compatible.
Multiple tiers of access to nearly 2 decades of podcast content created by most of the great marketers of our time. Free content is all of our trade show and conference coverage plus all actively producing podcasts. Everything else is available in our Premium VIP Membership.
Accessing either our FREE or PREMIUM content will be even easier with our new custom iOS and Android Mobile Apps that will be ready to roll out shortly so you can access your favorite content quickly and easily on the go.
Comments
Join in! Login to post comments.
Loading comments...